At Sens Jewellers we don't send your precious jewellery away to be fixed. All of our clients can breath easy knowing that repairs are done on the premises in our workshop!
 This means your work is quoted on and completed with expertise by local fully qualified tradesmen with decades of experience who actually own the store and care about their customers satisfaction. After all it is our reputation that we are very proud of that is at stake.   

​   Many of the tools in our workshop have been in the Sens family for a long time and are still used to this day to repair and create fine jewellery. Here are some images of Noel and Paul and our workshop.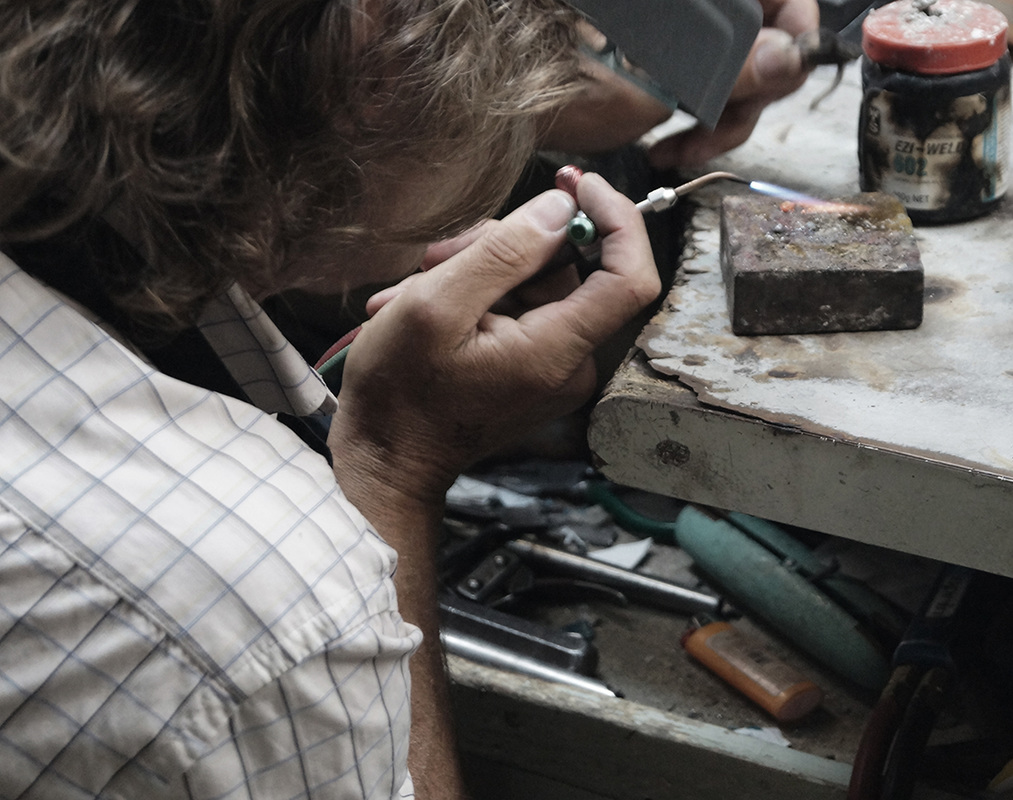 Noel using the oxy Torch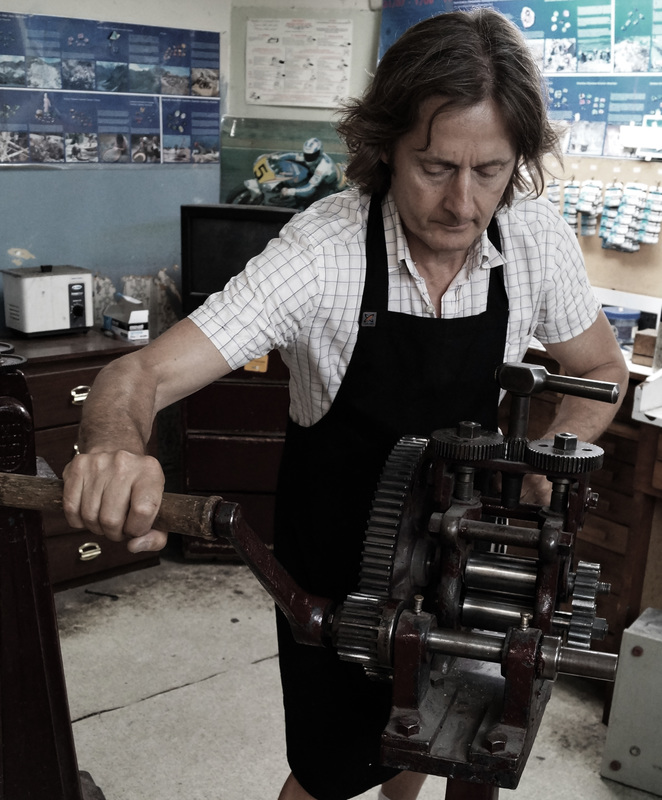 Noel using the Rollers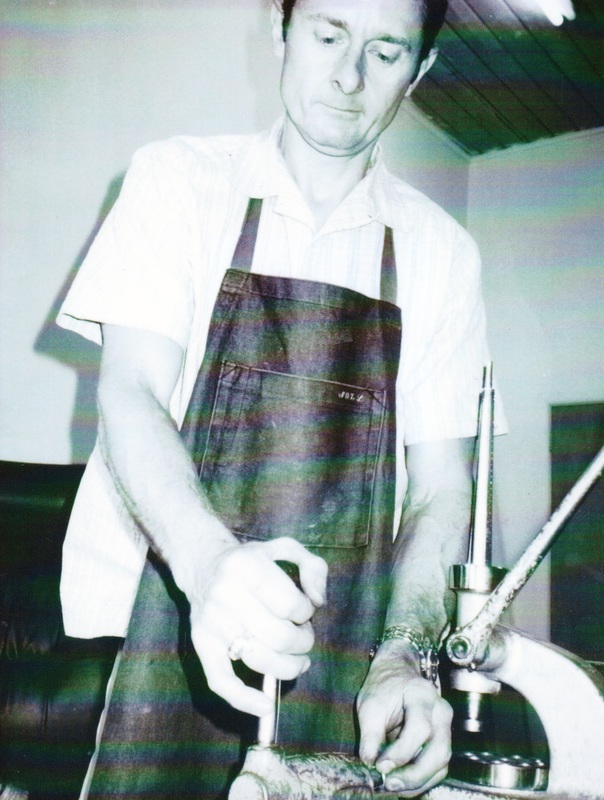 Noel in our workshop in Fountain Court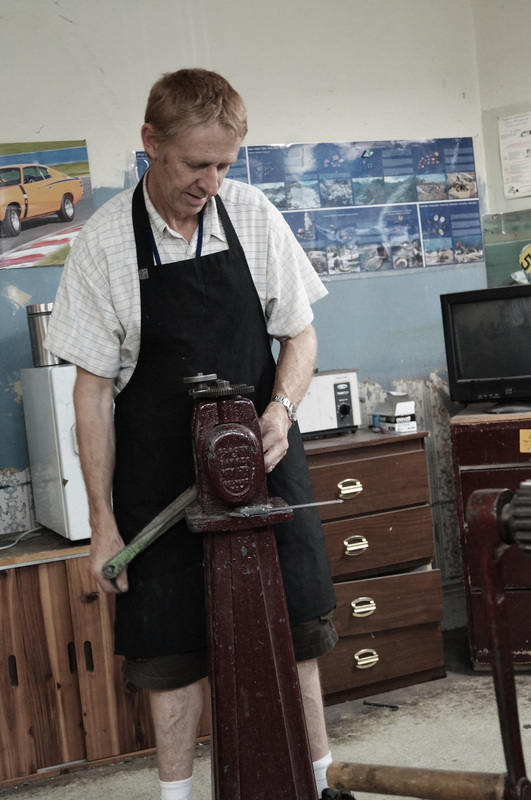 Paul using the rollers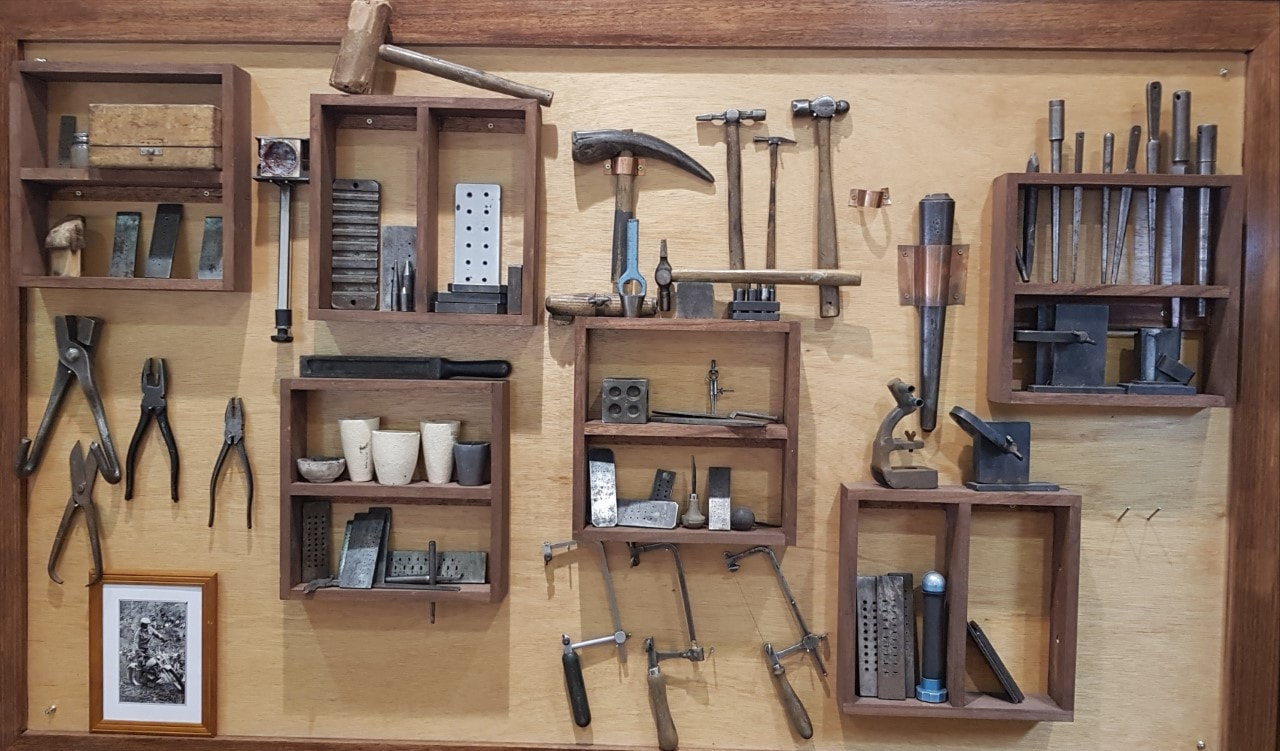 These are the jewellery tools we use for making fine pieces today.